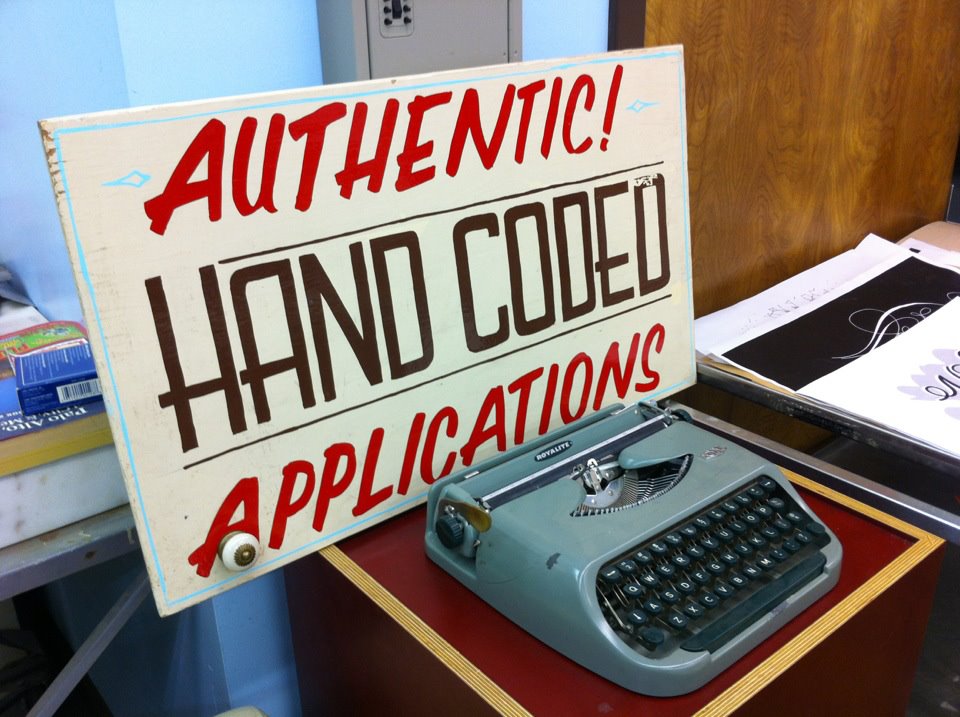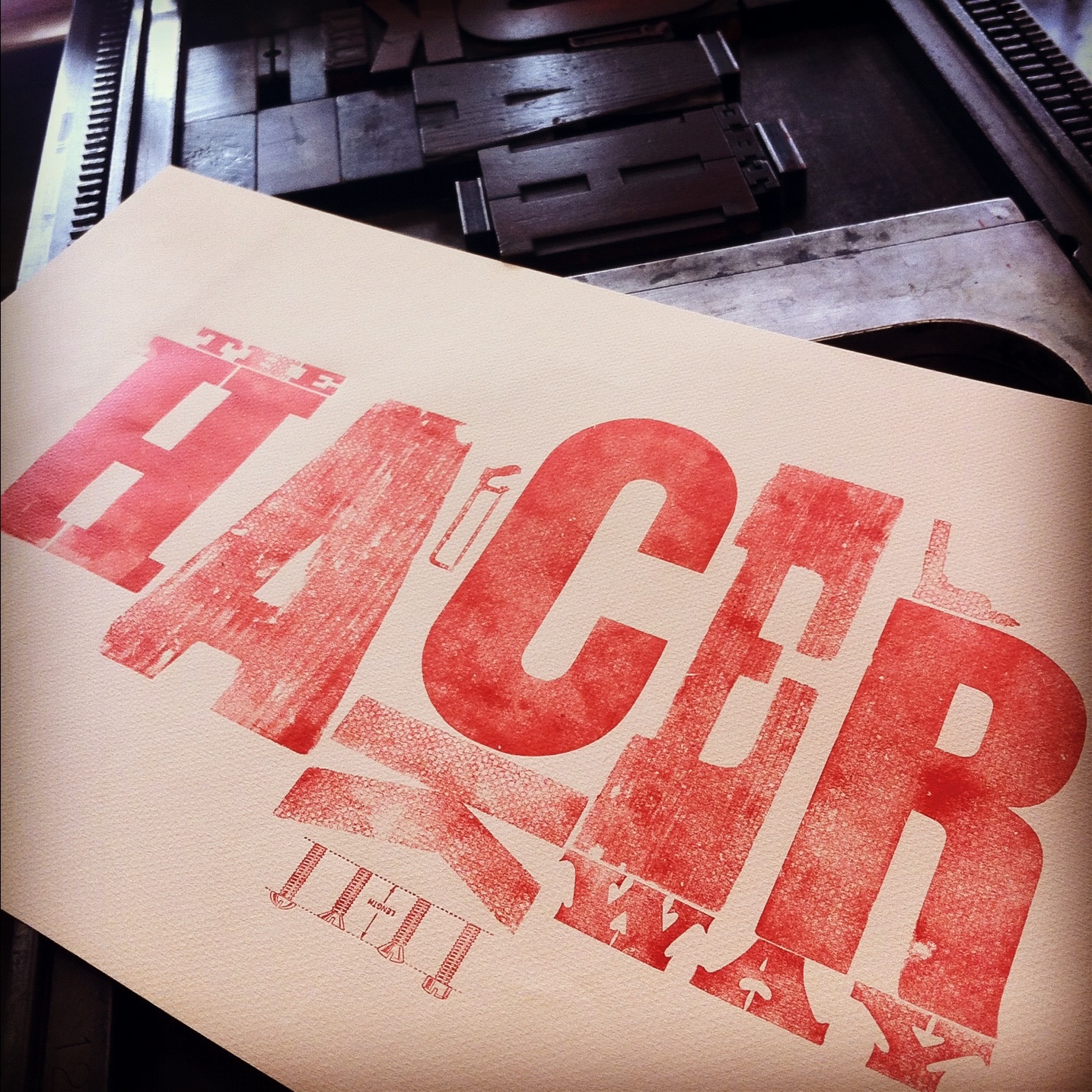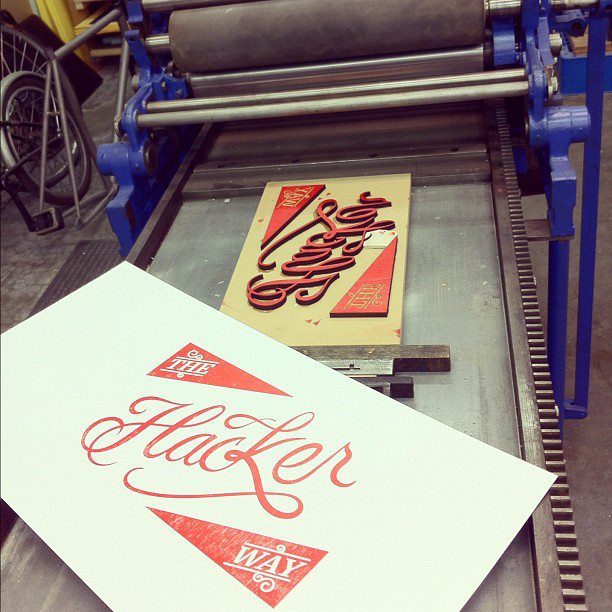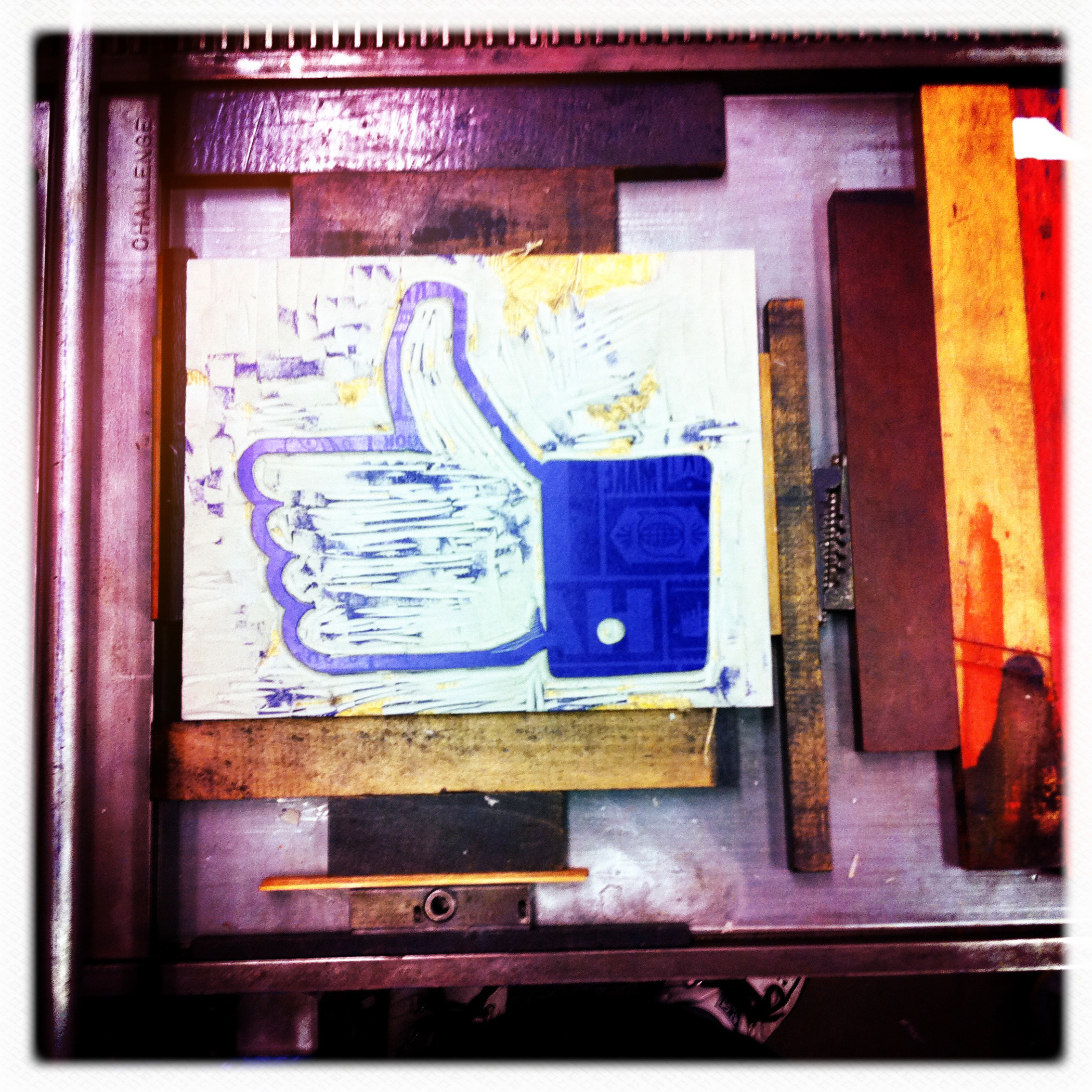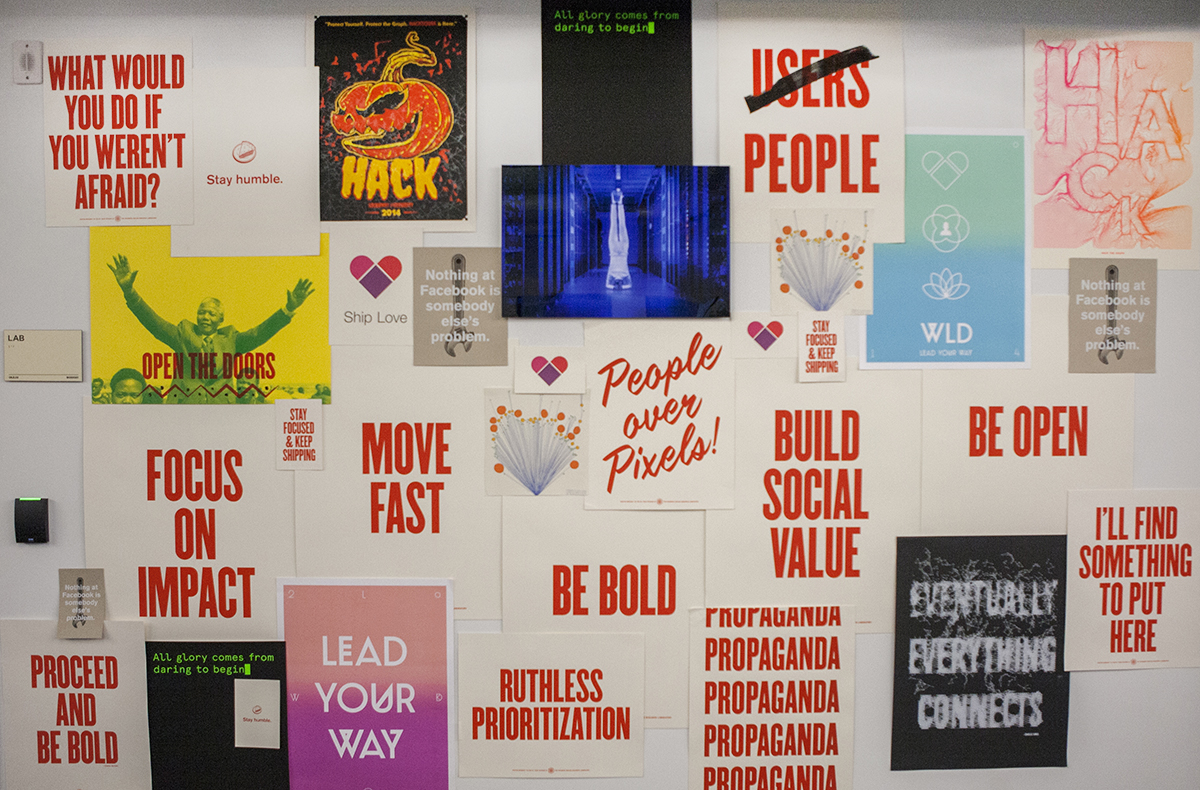 Analog, in a digital world.
The Facebook Analog Research Laboratory is a print studio situated in the heart of Facebook headquarters. It is the epicenter of the company's culture, and produces artifacts that shape company values and provoke thought.
Communication technology
The lab wasn't just there to produce pretty things. We chose seemingly antiquated technology to tie what we were doing with the Facebook product back into the trajectory of communication technology.
Facebook is fundamentally about humans communicating with one another, and methods like letterpress and screen printing fulfill a similar need to share ideas broadly.
A culture of builders
Facebook was about building, shipping, and iterating on products. Through the Analog Research Lab, we created a visual language behind this mantra.