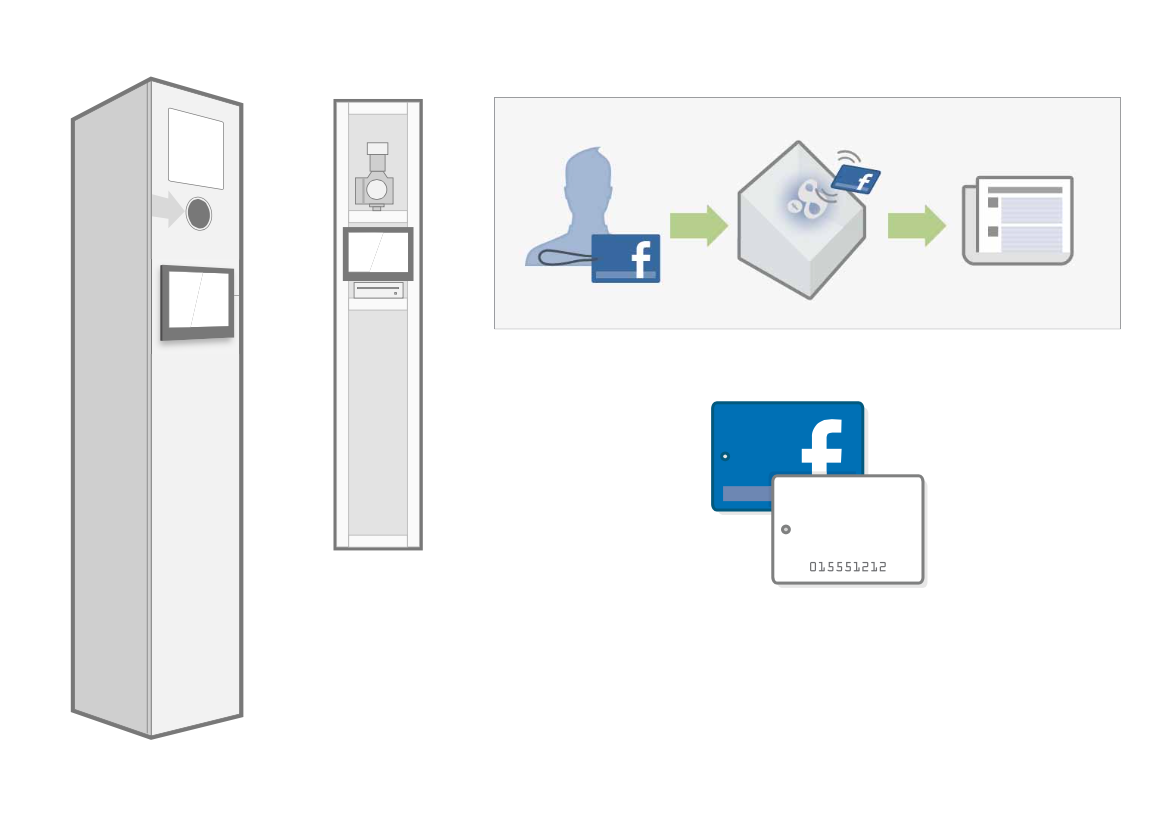 NFC + Facebook
FB Presence is a product that integrates Near Field Communications with your Facebook account. We debuted the technology at the F8 conference in 2010 to showcase how to tap into the social graph in the physical world.
Once you've connected the NFC token with your Facebook account, you would then walk around the event space and swipe and different pedestals, which would trigger various interactions both inside the space and on facebook.
The prototype was built Engineers Pedram Keyani, David Recordon, and John Stockdale. I worked with the team on interaction design, and built the physical pedestals which housed the check-in units.
The NFC tokens were in the back of each brochure, with instructions on how to associate and disassociate them with your Facebook account.
Basic interface via the F8 site.
Cross section of how I mounted the arduino NFC units.
The pedestals would flash blue LEDs for a successful interaction, and red for an error message.
Migration Patterns
The event center had various breakout areas for different lecture tracks. As you swiped at various check-in points, a data visualization would update your migration patterns throughout the event. It was an interesting way to see which areas had a lot of activity.
News Feed Distribution
The beauty of FB Presence wasn't just the closed circuit interactions, but that it would publish activity to your friends via Newsfeed. This way, your facebook friends that weren't in attendance had the chance to see what you were seeing via a Livestream integration, directly from Facebook.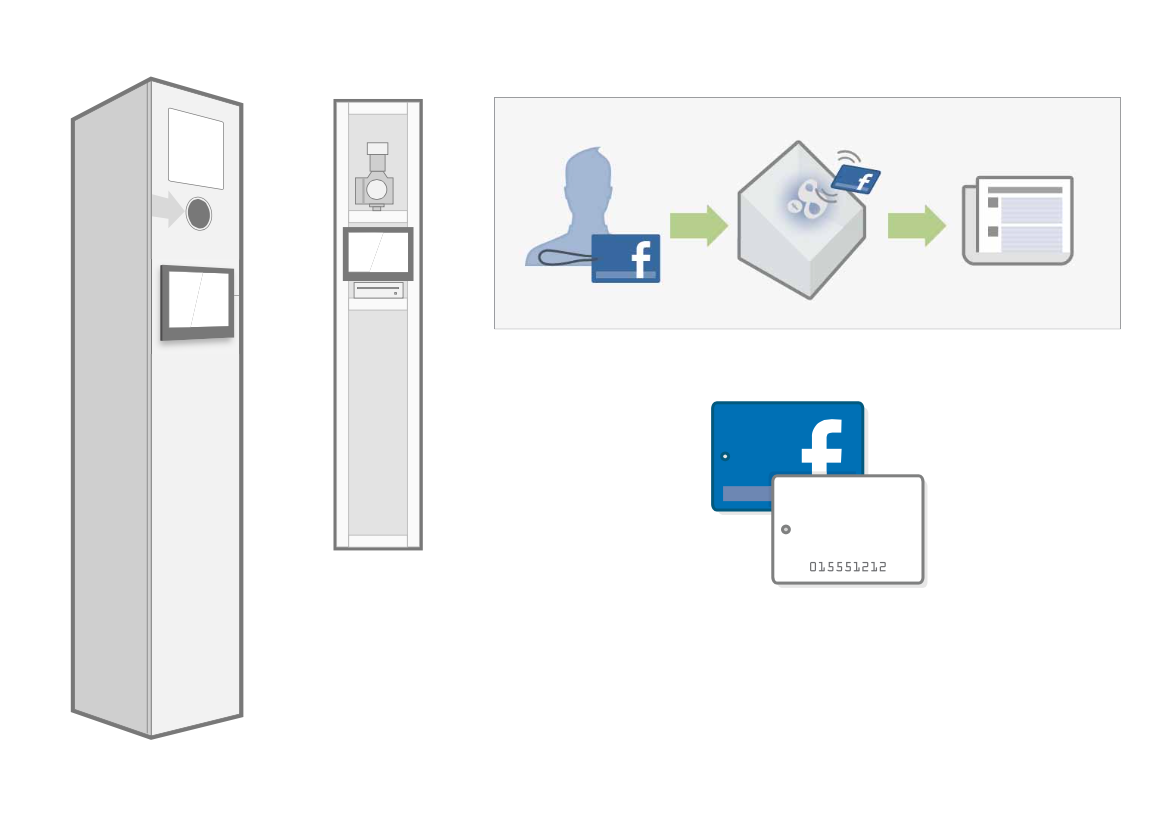 Facebook Photo Booths
Photos are one of the funnest parts of using Facebook. There are more than 350 million photos uploaded to Facebook, and with FB Presence, we were able to integrate the uploading experience with fun physical photo booths.
Each person would swipe their tokens at the photo booth, and it would automatically tag everyone once the photo was uploaded to facebook.